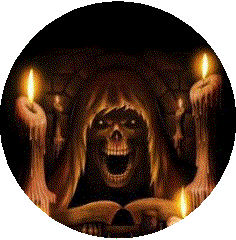 Ingredients:

Yield: 2-3 dozen

2 C buttermilk

2 C all-purpose flour

2 large eggs, separated

1 1/2 Tbsp sugar

1 1/2 tsp baking powder

1/4 tsp salt

powdered sugar, garnish

jam or fruit preserves, garnish

aebleskiver pan, puff pancake pan, or mini muffin tin

Directions:

Sift flour, baking powder, and salt into a small bowl. Set aside.

In a large bowl, beat egg yolks and sugar until light and creamy.

Alternate adding flour mixture and buttermilk to eggs, beginning and ending with flour mix.

In a separate bowl, beat egg whites until stiff peaks form. Gradually add to batter.

Spray aebleskiver pan (or mini muffin tin) with non-stick spray. Heat over medium-high heat until hot.

Reduce heat to medium. Add 1-1 1/2 Tbsp batter to each pancake mold.

Use a spoon or knife, to run around edges of mold. Flip pancakes when edges are golden brown and begin to bubble and pull away from sides.

Cook another 1-2 minutes.

Dust with powdered sugar.

Serve plain or with fruit preserves.

Aebleskiver Pancake Balls

Prove you are human by filling in the answer to the math problem before you click Post Comment.
All comments are moderated and will be viewable once approved.
Please click Post Comment only once.