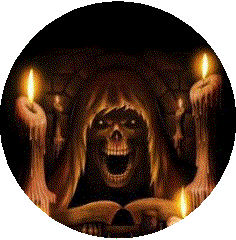 Ingredients:

1/3 C brown sugar (not packed)

1 tsp ground cinnamon

2/3 C white sugar

1/2 C butter, softened

2 eggs

1 1/2 tsp vanilla extract

1 1/2 C all-purpose flour

1 3/4 tsp baking powder

1/2 C milk

1 apple, peeled and chopped

Directions:

Preheat oven to 350 F degrees. Grease and flour a 9x5 loaf pan. Mix brown sugar and

cinnamon in a bowl and set aside. Beat white sugar and butter together in a bowl, using an

electric mixer, until smooth and creamy. Beat in eggs, 1 at a time, until incorporated.

Add vanilla extract.

Combine flour and baking powder in another bowl. Stir into creamed butter mixture. Mix milk

into batter until smooth. Pour half the batter into the prepared loaf pan. Add half the apples

and half the brown sugar and cinnamon mixture. Lightly pat apple mixture into batter.

Pour the remaining batter over apple layer. Top with remaining apples and brown sugar and cinnamon mixture. Lightly pat apples into batter. Swirl brown sugar mixture through apples using a finger or spoon.

Bake for 30 to 40 minutes, or until a toothpick inserted in the center comes out clean.

Prove you are human by filling in the answer to the math problem before you click Post Comment.
All comments are moderated and will be viewable once approved.
Please click Post Comment only once.